About us
At Illuminations, lighting is our passion. From designing Christmas & holiday light displays for commercial and residential properties to lighting for weddings and special events, we do it all. We use only the best high quality, and eco-friendly products and work hard to bring in new and exclusive products. Our team of skilled light installers have many years of experience and are eager to help you bring your vision into reality.
We stand by the quality of our work and are committed to using environmentally friendly LED lights, which use 10 times less energy and last 6 times longer than traditional bulbs. We can also customize our product to provide any colour to fit even the most intricate roofline. We take pride in our attention to detail and professionalism meaning homes and businesses will not have a single bulb out of place. In addition we guarantee that installations are done with proper equipment ensuring zero damage is done to your roof.
We are passionate about creating unique captivating displays and we guarantee customer satisfaction. If you are looking for conventional, uninspired designs, you have come to the wrong place. At Illuminations we're always trying to make our displays bigger, better, & brighter. We won't just light up your home, we illuminate it.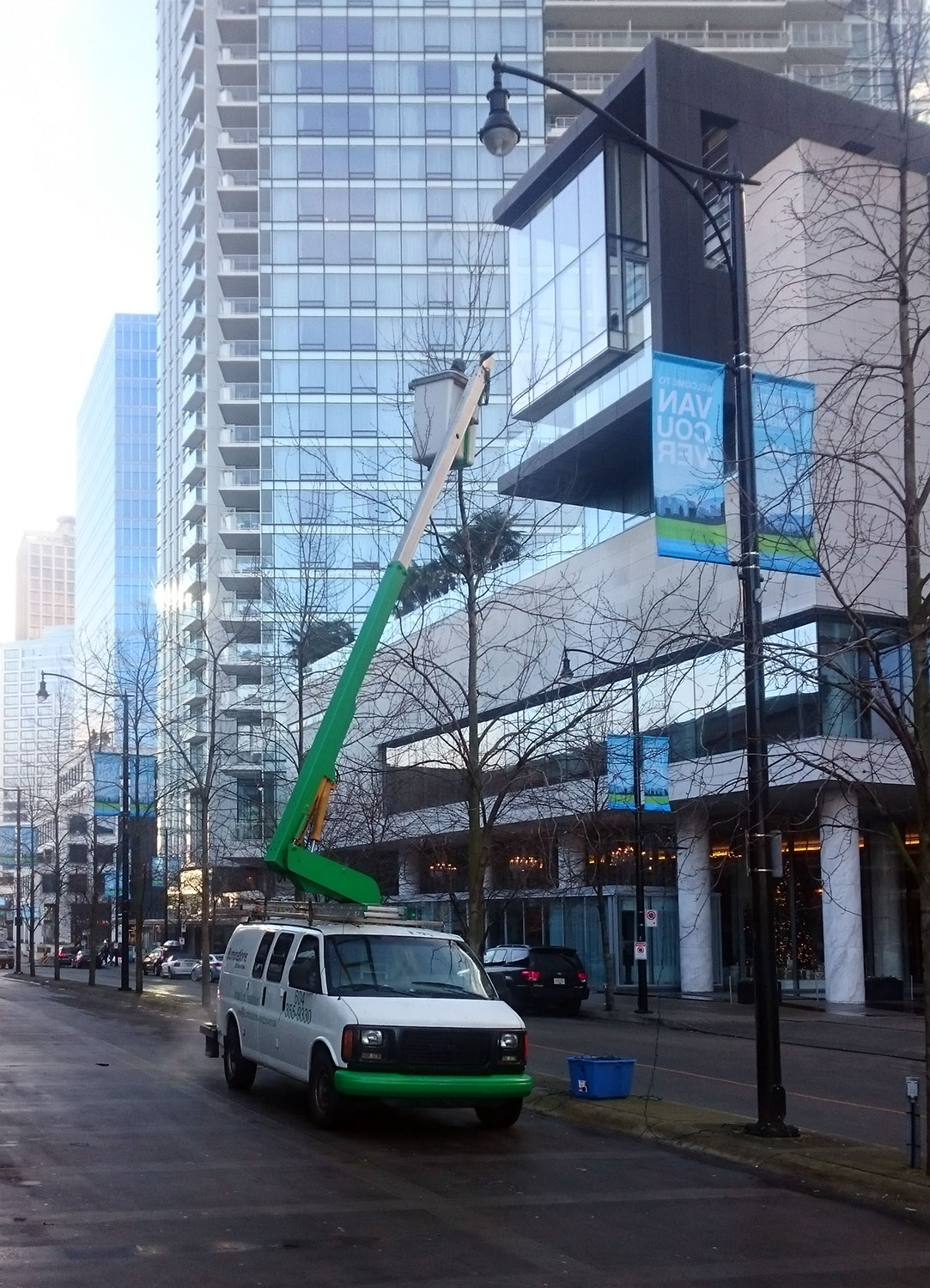 Testimonials
"Thanks for the lights. It worked out wonderfully. You run a very professional team. We will look forward to seeing you again in the future. Thanks kindly"
"The past few nights that we have come home in the evening has been absolutely delightful! You and your crew have done an amazing job of the Christmas light display and it has been wonderful to come home and see this beautiful display of lights as we come around the corner of our street! Thank you! My husband is most appreciative of the work you have done, and I am a Christmas Elf so I'm jumping up and down with excitement! Thank you again for your help in a spectacular Christmas light display and also for your help in bringing it all down again. Many thanks! Merry Christmas!"